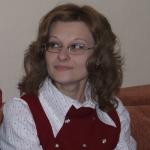 Daca iti place reteta prezentata da un like pe butonul din stanga
by Alice albinutza
Astazi la
"Lunea Gateste Romaneste!"
il avem invitat pe singurul finlandez din Bucuresti pe care il "cunosc" :P, (un fel de a spune), pe boyfriend-ul Catalinei Zaharescu, prietena mea de la
Kiss The Cook
.
Ei, bine da! Ati ghicit! E chiar el, Juha Tiensuu, un finlandez ce ne-a pregatit o pasca. Daaa... nu dati ochii peste cap. Stiu ca nu e Pastele acum, dar who cares? O pasca romaneasca pregatita de un finlandez, in Bucuresti, cat de des ati mai vazut/auzit asa ceva?!
Dar mai bine va las sa admirati in toata splendoarea ei aceasta pasca facuta de Juha, dupa care va ordon sa mergeti pe la
Kiss The Cook
sa il vedeti pe Juha in actiune :P
.....si astfel... duios Catalina zicea:
" Pască
Mai corect era: pască românească pregătită de un finlandez. Pentru că dragul de Juha cu mâinile lui delicate a frământat, împletit şi umplut minunăţia de mai jos.
Binenţeles că i-a revenit lui sarcina "ingrată" de a munci la această reţetă pentru că el este meşterul la pâine şi cozonaci în familie.
Ştim că mai e ceva vreme până la Paşti dar... înţeleptul îşi face vara sanie şi iarna car. :)
Aşadar, reţeta de faţă a fost adaptată după cea de pe Gourmandine şi pregătită pentru "Lunea- găteşte româneşte!" trebşoară lansată de Alice, căreia îi mulţumim pentru invitaţie. "

P.S. Catalina si Juha va multumesc pentru implicare.